---
Regardless of why you were in Madison in the past, we want you to Come Back To Madison to...
Play. Work. Visit. Live. Party. Protest. Start a New Life. Retire in Style... A few notes and thousands of links to keep you in the loop... MadisonNotes.com is a blatant attempt to share our community and all it has to offer with you. We are proud -- let us show you why.

If you do not receive MadisonNotes Weekly Please Subscribe HERE It is Free and we NEVER share our lists.
...more
---
We`re almost sold out!
Please contact Taylor Nefcy at 608-661-3653 or email her at
taylornefcy@wcoconcerts.org
for availability.
Join us for a fun St. Paddy`s Day evening with great music, and gourmet cuisine from these fine restaurants:
Field Table
Gates & Brovi
Lombardino`s
Metcalfe`s
Nani
Rare Steakhouse
Restaurant Muramoto
Music by Wisconsin Chamber Orchestra musicians, as well as toe-tappin` Irish tunes from The Barley Three...
...more
---
March 25th & 26th | Madison Masonic Center | Madison, WI
Sat: 11am to 6pm | Sun: 11am to 5pm
FREE TO THE PUBLIC
GeekCraft Expo is a curated craft market specializing in handmade, "geek"-themed crafts of all kinds; clothing, accessories, toys, home decoration, furniture, art…if it's geeky and made by hand, it can be found at a GeekCraft Expo. If you'd like to see some examples of what you can find at GeekCraft Expo, visit our
photo gallery page
....
...more
---
Check out the Isthmus listings for St. Paddy`s Day here... And remember Madison Notes has links for all Madison calendars, venues and we are looking for a few dining, lodging, and other venues to feature.
Remember Madison is THE place to Party this weekend...
...more
---

Ken Notes: FREE - If you are not listed call 608-334-2174...
---
1st Day of Practice - Monday, November 14
1st Game - Tuesday, November 22
Regionals - February 28, March 3 & 4
Sectionals - March 9 & 11
State Tournament - March 16-17-18 - Kohl Center, Madison
Thursday, March 16 - Division 3 Semifinals 1:35 p.m. (1v3; 2v4)
Thursday, March 16 - Division 4 Semifinals 6:35 p.m. (1v3; 2v4)
Friday, March 17 - Division 5 Semifinals - 9:05 a.m. (1v3; 2v4)
Friday, March 17 - Division 2 Semifinals - 1:35 p.m. (1v3; 2v4)
Friday, March 17 - Division 1 Semifinals - 6:35 p.m. (1v3; 2v4)
Saturday, March 18 - 3-Point Challenge - 9:30 a.m.
Saturday, March 18 - Divisions 5, 4, 3 Championships - 11:05 a.m.
Saturday, March 18 - Division 2 & 1 Championships - 6:35 p.m.
...more
---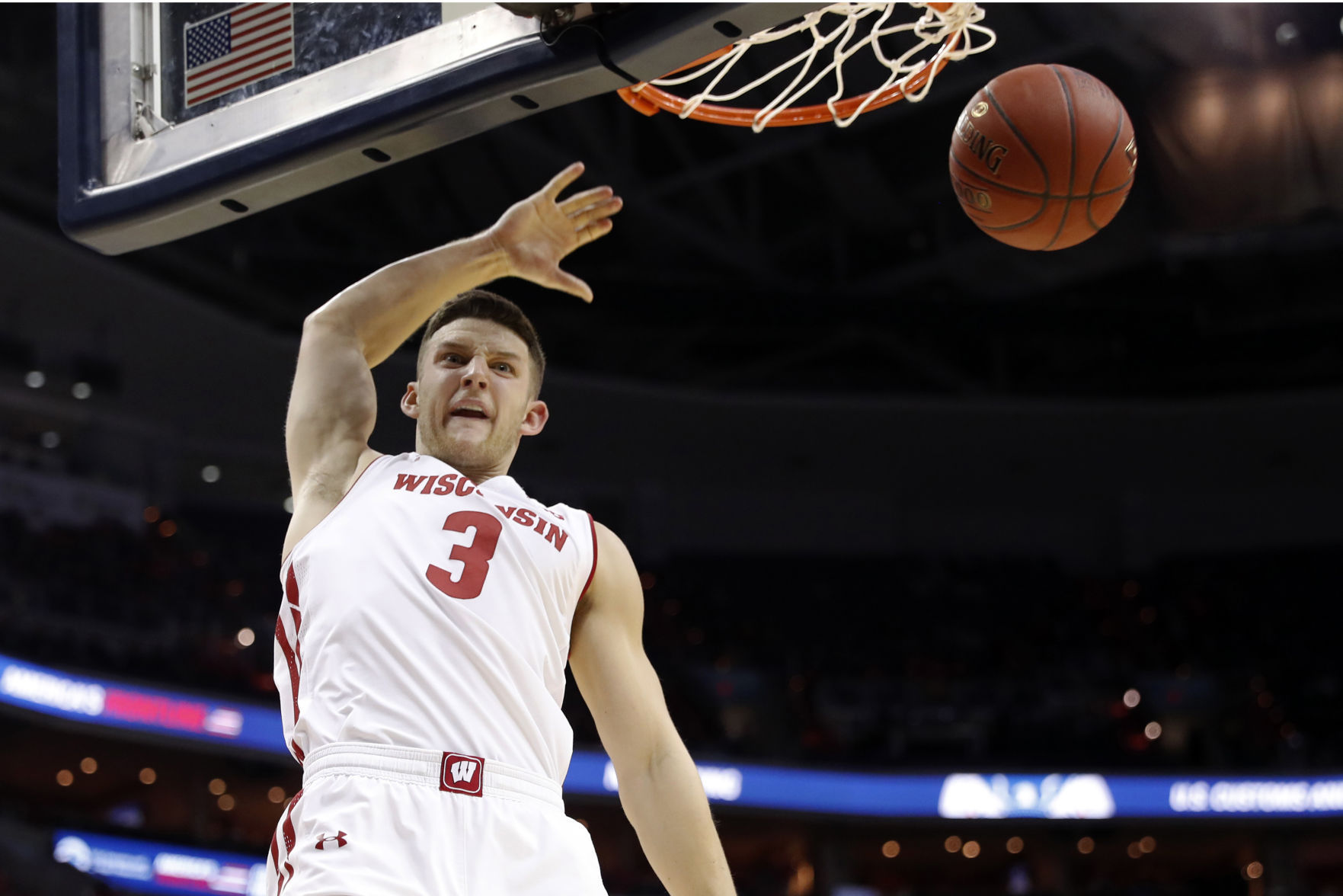 The University of Wisconsin men's basketball team will start the NCAA tournament against an old nemesis: Buzz Williams.
UW (25-9) opens play Thursday at approximately 8:40 p.m. against Virginia Tech (22-10) at the First Niagara Center in Buffalo, N.Y. The Hokies are coached by Williams, who was previously at Marquette.
The Badgers were scratching their heads Sunday that they received a No. 8...
...more

Ken Notes: Have a great time viewing at the Union South...
---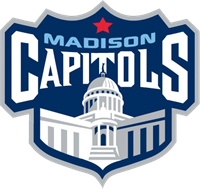 Madison Capitols Hockey vs. Waterloo Blackhawks
Fri 3/17 @ 7:05pm
Coliseum at Alliant Energy Center
, Madison
, WI
Madison Capitols Hockey vs. Sioux Falls Stampede
Sat 3/18 @ 7:05pm
Coliseum at Alliant Energy Center
, Madison
, WI
...more
---
March 25 - July 16, 2017
10 a.m. - 4 p.m. daily

The trees are trimmed, the bushes pruned, and it`s time to see the light in the forest. Learn how plants develop and change in the forest as light fluctuates. When a gap in the forest is created naturally or by a clipping from Olbrich`s staff, growth develops at an exceptional rate.
...more
---
March 30 - April 6
Tickets on sale NOW!!

The Wisconsin Film Festival is presented by the UW-Madison Arts Institute in association with the Department of Communication Arts. Founded in 1999, the Festival presents an average of 150 film screenings over 8 days every spring, making it the largest university-produced film festival in the nation....
...more

Ken Notes: Madison Notes is a "this week" publication, but the film festival sells out fast so buy now!!!
---
---
From the Creator of The Book of Mormon & South Park
Tue, Mar 14 - Sun, Mar 19
Overture Center is proud to host the US Premiere of Trey Parker's Cannibal! The Musical. This production is a fun-filled, action packed, delightfully campy night of musical comedy. Based on the true story of Alferd Packer — the only person convicted of cannibalism in America — Cannibal! The Musical follows Alferd and his companions, on the hunt for Colorado gold, when they lose their way in the wilderness and are forced to consider unthinkable acts: Singing! … Dancing! … and possibly eating somebody. Originally a cult classic movie, Cannibal! The Musical was written by South Park and The Book of Mormon's Trey Parker. With songs like "When I Was On Top of You" and "Meat my Destiny" this parody of classic American musicals takes Oklahoma and adds a dash of Friday the 13th, to cook up a deliciously ridiculous evening of musical theatre. "Refreshingly ludicrous" — The New York Times
...more
---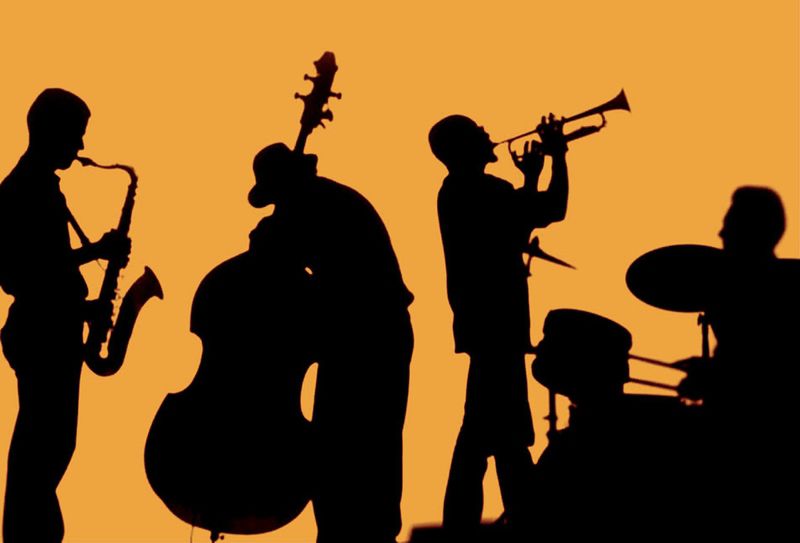 –
Free
Come to the Sequoya Library, 4340 Tokay Blvd, Madison, to enjoy live jazz performed by local area musicians on Sundays beginning Jan. 22, through May 14, 2017 (except for
Easter Sunday, April 16, 2017 when we are closed). Performances will be in the open area near the "Ask Here" desk, and will run from 1:30-3:30pm. Most of the musicians are planning on two sets with a break. Thanks to the Madison Jazz Society for helping with the planning, and to the Friends of Sequoya Library for sponsoring the series....
...more
---
Tue, Mar 21 - Sun, Mar 26
Direct from Broadway, the acclaimed masterpiece returns to Madison! As part of their 50th Anniversary Season, the critically acclaimed and award-winning Roundabout Theatre Company is proud to present Sam Mendes (Skyfall, American Beauty) and Rob Marshall's (Into the Woods and Chicago, the films) Tony Award®-winning production of Cabaret....
...Come hear some of the most memorable songs in theatre history, including "Cabaret," "Willkommen" and "Maybe This Time." Leave your troubles outside—life is beautiful at Cabaret, John Kander, Fred Ebb and Joe Masteroff's Tony Award®-winning musical about following your heart while the world loses its way.
Ken Notes: A great weekend for the Overture! In addition to Cabaret check out:
Learning to Stay, Presented by Forward Theater
Thu, Mar 23 - Sun, Apr 9
Wisconsin Chamber Orchestra with Vicki Powell, Viola
Fri, Mar 24


Kids in the Rotunda - David Landau
Sat, Mar 25


...more
---
Sponsoring Hotels and Lodging in the Madison Area


...more
---
03/17/2017 - 03/19/2017
Alliant Energy Center, Madison WI
An annual winter event hosted by Madison Knitters` Guild.
...more
---
ART+ is an event series that offers engaging content and unique networking opportunities. The series uses art as a pivot point to explore a diverse range of topics. Each event features content experts in a discussion on the identified topic, an interactive reception, and a cash bar.
ART+ SHE STARTED IT
THURSDAY, MARCH 23, 5:30 pm
MMoCA is pleased to present ART+ She Started It in collaboration with Ellevate Madison. This event will feature a screening of She Started It, a documentary following five passionate young women who strive to compete in the tech world, and winner of numerous 2016 national and international film festival awards. Following the screening, a panel discussion on catalyzing female entrepreneurship in Madison will feature:
...more
---
Playing: March 25 - April 15, 2017
Nova Nilla Theatre Collective begins load-in for a bizarre (and atrocious) adaptation of A Midsummer Night's Dream with imminent failure on the horizon.
As with all tech weeks, there are the usual hang-ups – until most of the actors walk.
With the artistic director and his staff on the chopping block, the technicians make a last-ditch effort to save their jobs and their interpersonal relationships. The show goes on.
A fully immersive experience, Dumpster Flower weaves together our love affair with theatre and our theatrical love affairs.
...more
---
Supporting Restaurants and Pubs in the Madison Area
...more
---
Mar 16th, 16th, 17th, 18th, 19th
Theatre LILA
Wisconsin Union Theater
Theatre LILA invites you to journey with us into the world premiere of The Bed: a Theatre LILA invention. Take a ride through an exhilarating dreamscape of stories told through music, dance, acting, and poetry. The BED is the ultimate artistic collaboration between area writers, musicians, performers, and designers include: James DeVita, Gwendolyn Rice, AJ Juarez, Erin Crabb, Jason Fassl, Mike Lawler, GW Rodriguez, Jessica Lanius, Shannon Heibler, Gavin Lawrence, Melisa Pereyra, and many more.
The BED is directed and adapted by Jessica Lanius and James DeVita.
...more
---
Thu, Mar 16 - 7:30
Fri, Mar 17 - 7:30
Sat, Mar 18 - 2:00
It's April 1865 and the Civil War has just ended. Caleb DeLeon, a severely wounded Jewish Confederate officer, returns to his family home, now in ruins and abandoned by everyone except for two of his family's former slaves. It is the second night of Passover, and the three celebrate a Seder, commemorating the freeing of the Hebrew slaves from bondage in Egypt. But the pains of more recent enslavement are not so easily soothed...
...more
---
Help USRWA restore the Sugar River Wetlands State Natural Area during our series "4th Saturday" volunteer work days. In February, volunteers will help burn brush piles accumulated last winter/spring, and continue removing invasives (buckthorn, honeysuckle) and treating them with herbicide. It's a great event for all ages and abilities, and it promises to be rewarding, fun, and a great way to experience the outdoors.
Our goal in 2017 is to continue removing all woody invasive species on the west side of Military Ridge State Trail until we connect with a florishing prairie nearby. It will be a tall task, but we believe it's possible with the help of our volunteers....
...more
---
---
Restaurants From:
The Greater Madison
Convention & Visitors Bureau
...more
---
A Generous Grant From WisconsinDevelopment.com...

If you would like to sponsor MadisonNotes
please call - 608.334.2174

Our Current Publications:
| | | |
| --- | --- | --- |
| WisconsinDevelopment.com | WDNGreen.com | WisconsinApprentice.com |
| DriftlessNotes.com | | MadisonNotes.com |
2017 Goals:
MadisonNotes will advocate for:
Destination tourism (Plays, Events, Concerts, Etc.)
Regional, National and Global recognition of our restaurants, hotels, and venues.
A visitor and business friendly transit systems.
The cooperative use of venues to support conventions and other major events.
Downtown living for adults, from millennials to seniors.
Business travelers to extend their stay into the weekend or return visits.
WDNGreen will advocate for:
DriftlessNotes will advocate for:
Brand Identity for the Region and our Products
"Driftless" Recognition at the State, Regional, National, and Global Levels
Regional Economic Development, New Jobs, and Training
Sustaining and Growing the Businesses in the Region
Tourism - Including Ag, Sports, Nature and Eco Tourism
Promoting Special Events in the Region
Agriculture - Especially Organic Farming and Products
Land Conservation and Use in the Driftless
Environmental Issues that impact the Driftless Region
A Legislative Agenda that supports the region in four States
WisconsinDevelopment will advocate for:
WisconsinApprentice:
On Hiatus Seeking Sponsors!
...more
Start Week: 10 - Query String:SELECT * FROM cbtmnews WHERE `issue` > 10 and volume = 5 OR `issue` > 90 ORDER BY sortorder