---
A few Notes
And Thousands of Links
to Everything Happening in Madison
This Week
Regardless of why you were in Madison in the past, we want you to Come Back To Madison to...
Play. Work. Visit. Live. Party. Protest. Start a New Life. Retire in Style... MadisonNotes.com is a blatant attempt to share our community and all it has to offer with you. We are proud -- let us show you why.
Ken Harwood
Advocating for Wisconsin
Ken [at] KenHarwood.com
608.334.2174



...more
---
Wednesday, October 25, 2017, 3:00 - 6:00 pm
State Street & Capitol Square
Halloween fun for families and kids 12 & under Special Kids in the Rotunda shows and festive Halloween photos at Overture Center,
Madison Parks Hay Rides
around the Capitol Square, crafts, spooky stories, art projects, stories and songs,
trick or treat at more than 75 participating businesses
, and more!
Grace Episcopal Church
Madison Police Department
Downtown Visitor Center
...more

Ken Notes: Too much to list. Hit the link to see all that is going on...
---
November 4, 2017 to November 5, 2017
Recurring daily @ Breese Stevens Field Downtown
917 E Mifflin St.
Madison, WI 53703
Brooms up! Sweeping into Madison this November, the Madison Area Sports Commission, in partnership with US Quidditch will welcome collegiate and community teams from
Colorado, Iowa, Illinois, Kansas, Minnesota, Missouri, Nebraska, North Dakota, South Dakota and Wisconsin to compete on the regional stage this November 4-5, 2017 at historic Breese Stevens Field.
The event will be free to the public and all are encouraged to attend and learn about the growing sport of quidditch, made famous by the Harry Potter series.
Times: Varies by day, please check event website for additional information
Admission: Free
...more

Notes: If your date is a Harry Potter fan this is the perfect date!!!!
---
...more

Ken Notes: Too Many Events to list please check out the website. Events for young and OLD!!
---
Thursday & Friday, Nov. 16-17
Camp Randall Stadium, Madison, Wis.
Thursday, Nov. 16

Div. 7: Bangor (13-0) vs. Black Hawk (13-0) - 10 a.m.
Div. 6: Iola-Scandinavia (11-2) vs. St. Mary`s Springs (13-0) - 1 p.m.
Div. 5: Amherst (12-1) vs. Lake Country Lutheran (13-0) - 4 p.m.
Div. 4: St. Croix Central (12-1) vs. Lodi (13-0) - 7 p.m.

Friday, Nov. 17
Div. 3: Rice Lake (10-2) vs. New Berlin Eisenhower (13-0) - 10 a.m.
Div. 2: Waunakee (13-0) vs. Brookfield Central (13-0) - 1 p.m.
Div. 1: Kimberly (13-0) vs. Sun Prairie (13-0) - 4 p.m.
...more

Ken Notes: Congrats and WELCOME!
---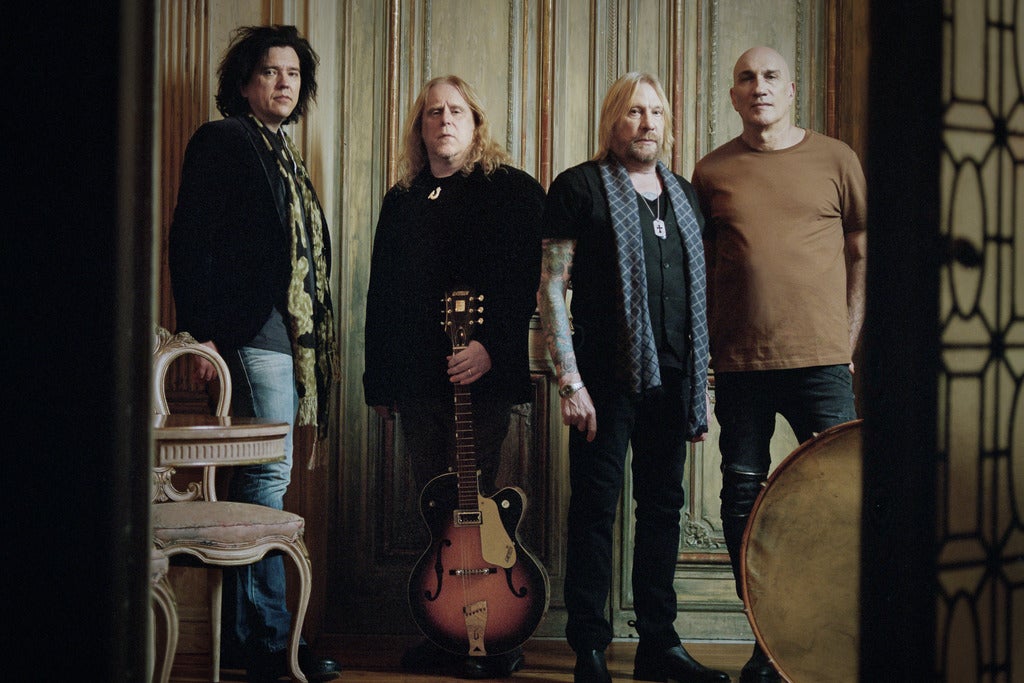 FRI // OCT 13
Door: 7:00 PM
Featuring: Gov`t Mule
"Having listened to them recently, for the first time in decades, a big smile came over my face. These recordings capture the rawness and excitement of the earliest stage of Gov't Mule," explains Haynes. Gov't Mule has showcased its virtuosity, intelligence and breadth for more than two decades, which have encompassed 15 studio and live albums, millions of album and track sales and thousands of performances. The band has become a human encyclopedia of timeless American music while adding to that canon with their signature sound.
...more
---
October 28th 7 PM to 1:30 AM.
Freakfest is the region's largest annual Halloween party and music festival. Freakfest features over 15 local, regional, and national acts on 3 stages for over six hours of live entertainment.
MOUNTAIN DEW CAPITOL STAGE - STATE STREET
DRAM 12:30-1:30am
George Clinton & Parliament Funkadelic 10:30pm-12:00am
Kweku Collins 9:15pm-10:00pm
Clyde Stubblefield All-Stars 8:15pm-9:00pm
DJay Mando 7:30pm-8:10pm and in between sets

STEVE BROWN APARTMENTS/GREEN CAB/Z104 STAGE – GILMAN STREET
Trombone Shorty & Orleans Ave. 12:00am-1:00am
MUTEMATH 10:30pm-11:30pm
The Main Squeeze 9:15pm-10:00pm
Mama Digdown`s Brass Band 8:15pm-9:00pm
Birds Eye 7:30pm-8:00pm
WSUM/IAN'S PIZZA STAGE – FRANCES STREET
Twelves 12:30am-1:30am
Greenhaus 11:15pm-12:00am
The Begowatts 10:00pm-10:45pm
Nester 8:45pm-9:30pm
Mr. Martin & The Sensitive Guys 7:30pm-8:15pm

...more
---
Nov 2, 12:00 am thru Sunday, Nov 5, 12:00 am
Multiple Venues
In it`s second year, Lady Laughs Comedy Festival celebrates amazing women in the comedic arts. This year we welcome Mary Kennedy from Showtime`s hit show Shameless. Mary Kennedy is a regular at The Laugh Factory, and has also headlined Garret Morris` Downtown Comedy Club in Los Angeles, Zanies in Chicago and Marblehead Little Theatre, Marblehead, Massachusetts. She also featured for the show Gender Blender at the Improv and has toured with Mom`s Night Out!, a comedy show that is performed by Moms for Moms. Her comedy has been seen on,
jlcn.tv
, Comedy Central, SPIKE and the USA Network.
In a field where men dominate the scene LLCF is dedicated to elevating the voices of women. A beacon of diversity, the festival includes women in all shapes, sizes and colors including members of the LGBTQ community. This year`s festival will include talent from all over the country and Canada featuring over 70 women comedians. And will span over 4 days. Tickets will go on sale in October, visit
ladylaughscomedy.com
for updates and news...
...more
---
Date: Sunday, November 12, 2017
Time: 7:00 AM
Start & Finish Lines: Capitol Square – Mifflin St. & Wisconsin Ave.
...more

Ken Notes: Welcome runners and spectators!
---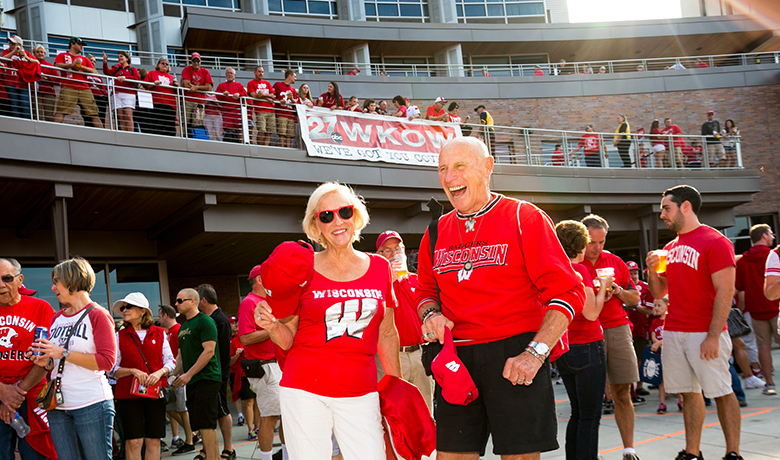 GAME: Saturday 11/18/2017 - 11AM - Camp Randall
Pre Game - Gameday`s Best Tailgate - Union South
Join us 2½ hours before kickoff, every football home game, for gameday`s best tailgate. Just steps from Camp Randall Stadium at Union South, Badger Bash offers food, drinks and entertainment—indoors and out.
Badger Bash Features:

• UW-Madison Marching Band performance (approx. 1.5 hrs before kickoff)
• UW-Madison Spirit Squad performances
• Local celebrity emcees
• Fun & games by our sponsors
• Live music
• More than 100 fresh, hot food & beverage options
• The best game-day restrooms in Madison
...more

10 down 5 to go! NATIONAL CHAMPIONS!!!!!
---
October 11, 2017 -

7:00pm

to

9:00pm
Spotlight Cinema
Hermia & Helena
(2016, Argentina/USA, 86 min., Digital)
This delightfully intelligent cross-continental romance orbits Camila, an Argentine writer on a fellowship in New York. Between dalliances, she is drafting a Spanish translation of A Midsummer Night's Dream, a work whose clever musicality resonates in the uniquely cinematic chords struck by director Matias Piñeiro. "Giddily thrilling…Piñeiro keeps the action swinging freely between New York and Buenos Aires with bold subplots and puckish flashbacks, the shimmering mysteries of tenuous friendships and the breathless melodrama of family secrets. Filming cityscapes and intimate gestures with avid attention, adorning the dialogue with deep confessions and witty asides, Piñeiro conjures a cogently realistic yet gloriously imaginative vision of youthful ardor in love and art alike" (Richard Brody, The New Yorker). In Spanish with English subtitles.
Wednesdays, October 4 through November 15, and November 29
...more
---
Kohl Center, November 7
MADISON, Wis. — The Eleven-time Grammy winning, 25+ million-record-selling Foo Fighters, who will release their ninth epic titled Concrete and Gold due out September 15 worldwide, launch a new tour in 2017 to take their new music on the road. Foo Fighters will visit the Kohl Center on Tuesday, November 7 with a 7:30 p.m. start time. Foo Fighters are Dave Grohl, Taylor Hawkins, Nate Mendel, Chris Shifflett, Pat Smear and Rami Jaffee.
Concrete and Gold marries some of the most insanely heavy Foo Fighters riffs ever with lush harmonic complexities courtesy of a first time team-up with producer Greg Kurstin (Adele, Sia, Pink)....
...Tickets can also be purchased online by going to http://go.wisc.edu/foofighterskohlcenter2017, by phone at 800-745-3000 and all Ticketmaster locations.
...more

Notes: Great tickets still available!
---
Thu, Nov 9
Capitol Theater: Free
Overture's popular series of free concerts featuring local and regional bands continues for the 2017/18 season in the historic Capitol Theater with two bands per concert. Come by any time between 7:30 and 10 PM to enjoy the best music Madison has to offer. Admission is free, dancing is encouraged, and drinks are available for purchase...
...First up is Better Yeti. The Better Yeti story begins in 1987, when a group of 7 martian teenagers were abandoned by their alien parents in the mountains of Tibet for playing their music too loud...
...The second act of the evening is VO5. VO5 is a disco big band celebrating 11 years of epic dance parties. With their blend of 70's hits from bands like the Bee Gees, Ohio Players and ABBA plus quirky original music, lots of dancing is guaranteed!..
...more
---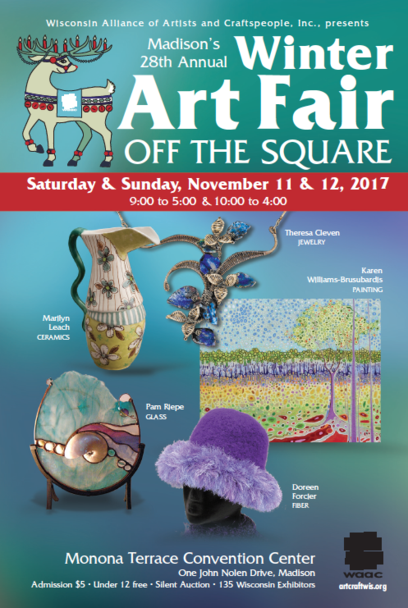 Saturday, November 11 (9-5)
Sunday, November 12 (10-4)
The Winter Art Fair Off the Square (formerly the Winter Art Festival) is a companion show to our summer Art Fair Off the Square. The 28th Annual Winter Art Fair Off the Square is held in the Exhibition Hall of the spectacular Frank Lloyd Wright-designed Monona Terrace Convention and Community Center, which is located 3 blocks off Madison`s Capitol Square...
...more
---
MadisonNotes does NOT maintain a calendar because there are so many great ones already! Here are a few we like, many will allow you to submit your event.

...more

Ken Notes: FREE - If your calendar or chamber is not listed call 608-334-2174...
---
Sun, Oct 15
Capitol Theater: $59.50 - $89.50
At age 80, Buddy Guy is a Rock and Roll Hall of Fame inductee, a major influence on rock titans like Jimi Hendrix, Eric Clapton, and Stevie Ray Vaughan, a pioneer of Chicago's fabled West Side sound, and a living link to the city's halcyon days of electric blues. Buddy Guy has received 7 GRAMMY® Awards, a 2015 Lifetime Achievement GRAMMY® Award, 37 Blues Music Awards (the most any artist has received), the Billboard Magazine Century Award for distinguished artistic achievement, a Kennedy Center Honor, and the Presidential National Medal of Arts. Rolling Stone Magazine ranked him #23 in its "100 Greatest Guitarists of All Time."...
...more

Ken Notes: I have seen Buddy several time and a swear he get younger each time. His ability to play in the style of any guitarist, but his "I am Buddy Guy" Style will blow the room away!
---
Friday, October 13, 2017 8 p.m.
Wisconsin Union Theater
Fredric March Play Circle, Memorial Union
An evening of comedy performed by Manhole Sketch Comedy !
Manhole Sketch Comedy Team is UW Madison`s only sketch comedy team. We meet weekly to write and edit original comedy sketches written individually and as a team. Each live sketch, video or music we peform is 100% original. The purpose of our organization is to give students a space to get serious about comedy. Each semester we perform two free showcases consisting of 90 minutes of original sketches and videos. We also collaborate with other comedic groups on campus including but not limited to a number of student improvisation teams to perform in campus events such as the All Campus Party held each spring, as well as other fundraisers such as the Relay for Life.

Cost: Free
...more

Ken Notes: Need new photos!
---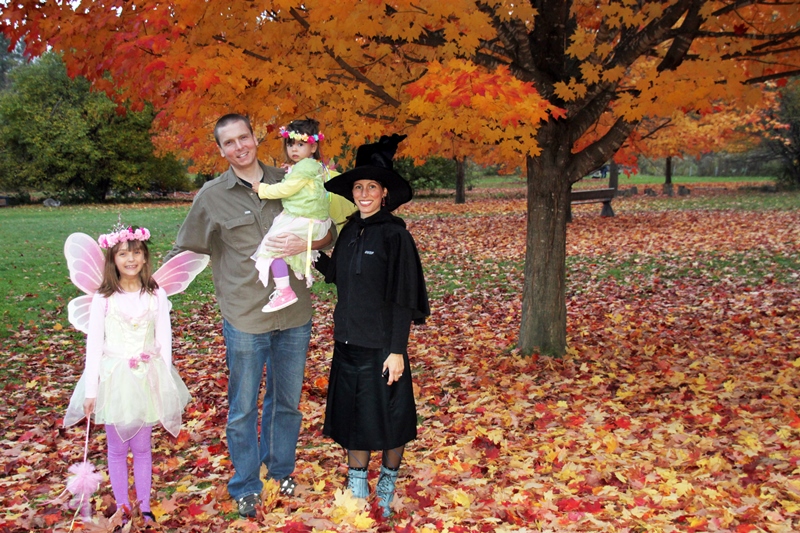 Family Public Program – Fall Fest
October 27 @ 5:30 pm - 7:30 pm
FREE
Join us for our annual spooky-ish celebration!
Join us at Fall Fest and celebrate "Creatures of the

Night" – the Aldo Leopold Nature Center's annual fun-filled night of spooky activities in not-so-scary style! With activities indoors and out, there is plenty of free fall fun for the whole family to enjoy.
Exciting activities include:...
...more
---
Saturday, November 18 at 6:08pm
Top of State Street & the Capitol Square

A special evening will kick off the new Shine on Madison celebration. Madison Community Foundation proudly presents the Seasonal Lighting Ceremony as the newest Downtown event. It will be the biggest and brightest party yet.
Celebrate the season with more shopping, arts, events and more lights than ever before! Shine on Madison is the 1st Annual Seasonal Lighting Celebration for Downtown Madison.
Madison's Central Business Improvement District and Madison Community Foundation, along with presenting sponsor Madison Gas & Electric, is proud to present this season of celebrating the unique ways our community SHINES!
With more than 101 events, 7 community light displays, an interactive grove of trees, a winter forest, a live King Street, a giant tree and special decorations from downtown property owners, the city will be brighter than ever! See lighting ceremony details.
...more
---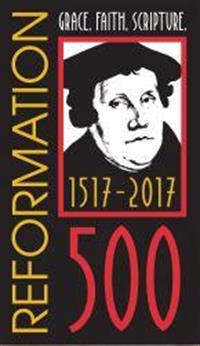 Sunday 10.29.2017
Veterans Memorial Coliseum
Festival Worship: 4:00 p.m. Special Hymn Sing: 6:00 p.m. Participants: Choirs, Instruments, and Organ Come early to visit informational displays and vendor booths
...more
---
31st Annual Madison College Turkey Trot
Cross Country 5K & 5M Run/Walk & Kids Race
Warner Park (Madison, WI)
Thursday, November 2, 2017
3:00-6:00 p.m. - Pre-Race Packet Pickup @ Madison College Health Building (1705 Hoffman Street, Madison, WI) - GHC Clinic Entrance on the west side of the building
Sunday, November 5, 2017
8:30-9:15 a.m. - Race-Day Registration & Packet Pickup
9:30 a.m. - Kids Race (1/4 Mile)
10:00 a.m. - 5 Kilometer (~3.1 Miles)
11:00 a.m. - 5 Mile
Walkers - 5K or 5 Mile - Anytime after 9 a.m.
...more
---
Fri, Nov 3 - Sun, Nov 5
Overture Hall: $18 - $130
Seville, 1820. A gypsy is determined to live life on her own terms – whatever her fate may be. From its scandalous 1875 premiere in Paris to its current position as one of the most popular operas in the world, Carmen has enthralled generation after generation.
Bizet's masterpiece blends passion, seduction, jealousy, dance, and even a little law-breaking, all set to one of the most famous scores ever composed.
...more
---
Thu, Nov 2 - Sun, Nov 19
Anthony arrives at Caroline's door bearing waffle fries, a beat-up copy of Walt Whitman's Leaves of Grass, and an urgent assignment from their high school lit teacher. Living most of her life online, Caroline is sick and hasn't been to school in months, but she is as quick and sardonic as Anthony is athletic and popular. As these two let down their guards and share their secrets, this seemingly vanilla poetry assignment unlocks a much deeper mystery that has brought them together. I and You is a valentine to youth, life, love, and the strange beauty of human connectedness.
...more
---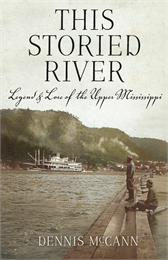 Wednesday, November 15, 2017
6-8:30 pm
Enjoy an intimate look at the Upper Mississippi, from Dubuque, Iowa, to the Minnesota headwaters and many places in between with Dennis McCann, author of This Storied River: Legend and Lore of the Upper Mississippi. Far more than a travel guide, "This Storied River" celebrates the Upper Mississippi's colorful history and the unique role the river has played in shaping the Midwest for generations. McCann inspires a new appreciation for the river and its landscape in this humorous and enlightening collection.
Pre-registration and payment is required for this event. See link for details on how to sign up.
Dinner Menu
Before the presentation, participants will enjoy a meal inspired by the Upper Mississippi catered by Blue Plate Catering.
Also:
Saturday, November 18, 2017
10am-12pm

...more
---
...more

Ken sooo much more at the link...
---
Camp Randall Stadium - Madison, Wis. 2:30 PM
Badger Bash: Wisconsin vs. Iowa
November 11th | 12:00pm to 2:30pm | Union South
Join Badgers, alumni, fans, and friends 2 1/2 hours before kickoff for gameday`s best tailgate!
...more
---
---

Friday, October 27, 2017
6:30-9pm
Doors Open at 6pm
FREE ticket required for admission.
Young and old alike are invited to view the moon and other celestial objects through a variety of different telescopes provided by the Madison Astronomical Society (MAS). Activities include short kid-friendly presentations about the moon, plus a kids' fun zone with educational games and prizes!
Ticket patrons will be notified via email if event is moved inside or cancelled due to visibility.
...more
---
Thursday 11/2/2017
"I`ll Push You: A Real-Life Inspiration" comes to cinemas for one night on November 2 to tell the story of two lifelong friends, Justin Skeesuck and Patrick Gray, embarking on an epic, 500-mile-long journey to hike Spain`s famed El Camino de Santiago. Hiking this ancient pilgrimage along the vast terrain is challenging enough for the able-bodied, but these friends show the true test of humanity by physically and mentally pushing each other, as Justin, fighting a neuromuscular disease, would have to be pushed in a wheelchair. While Justin and Patrick face various challenges, they realize the greatest journey will be that of self-discovery, a sense of purpose and love of a community.
...more

Ken Notes: See link for Madison theaters and times... This is an amazing story!
---
November 18-19, 2017
Formerly known as the Holiday Art Fair, the MMoCA Art & Gift Fair will feature an even wider array of fine art and craft, handmade items, and gourmet treats for sale than ever before throughout MMoCA and Overture Center for the Arts spaces. Guests to the fair will enjoy shopping at nearly 100 booths, designer vignettes, holiday "selfie booths", a silent auction, performances by local art organizations, and the popular Rediscovered Treasures Sale. This festive event is one of MMoCA's most important annual fundraisers, providing crucial support for exhibitions and education programming.
SCHEDULE
Saturday, November 18, 2017, 10am-8pm
Sunday, November 19, 2017, 10am-4pm
BUY GENERAL ADMISSION TICKETS
Click here to buy general admission tickets at a discount online before November 17.
Admission: $6 at the door/Children under 12 admitted free.
Volunteer for a shift and receive a free admission ticket to the fair!

...more
---
November 18, 2017 to January 2, 2018
The lights go on each evening at 4 pm
through January 2nd at Olin Park
Free Admission
Celebrating 29 years in 2017

...more
---
Sat, Oct 14
Capitol Theater: $49.50 - $75
Legendary artist Graham Nash has announced a new batch of U.S tour dates as he continues to support his recent studio album, This Path Tonight, which was released worldwide last year.
Nash is joined on stage by longtime collaborator and This Path Tonight producer Shane Fontayne. Together, the duo performs songs from his days in the Hollies through his years with Crosby, Stills & Nash and from his beloved solo recordings, weaving anecdotes and tales from his 50-year career throughout the evening..
...more

Ken Notes: it is nice to see the Capitol Theater used to bring in world class events.
---
Different Dreams (October 27 – November 11, 2017)
Mary Dupont Wahlers Theatre
1480 Martin St., Madison, Wisconsin 53713

Encore's repertory theatre company explores the wildest to mildest of aspirations in a series of contrasting vignettes and films in "Different Dreams". The shorts include: "Dream Insurance" - a selection of three pieces which focus on how dreams change throughout life; "Dare to Dream": Jeri is intruded upon by an unwelcome stranger who reawakens old dreams; and "Different Dreams": a discussion group for people with disabilities becomes contentious with strong characters and strong opinions; and Growing Apart: One man's quest for independence. In addition to the live performances, the production includes 5 new short films with perspectives of our repertory company actors and staff.

Different Dreams is directed by Executive Director Schoenhaar and Artistic Associate Heather Renken.
Show times are:
Friday and Saturday, October 27th and 28th at 8pm
Friday and Saturday, November 3rd and 4th at 8pm
Sunday, November 5th at 2pm
Friday and Saturday, November 10th and 11th at 8pm
...more
---
Today - 11/1/2017 -
7 PM
-
9:30 PM
Fuegos - Steak•Tapas•Vegan


6 Course Trivia Wine Dinner

Full vegan options will be available!
Chance to win a prize with every course.
Best day of the dead costume WINS next wine dinner for FREE!
...more

Notes: One More Chance to Dress UP!
---
Sunday, November 5 | 7:00pm Doors | 8:00pm Show
Life on the road for a burgeoning band is easily glamorized: The joy of playing a show, the wonder of encountering new places and people, the stories that amass. Yet the lifestyle can also be a trying one: The suffocating isolation of a van, the misery of being separated from home and loved ones, the unspoken grievances that stack tensions high. If you're unprepared, this life can become your downfall. For Boston's The Ballroom Thieves, it became their sophomore album, Deadeye.
...more
---
Fri, Nov 10 - Sat, Nov 11
Capitol Theater: $15 - $25
Wisconsin Singers– UW-Madison's only stage production ensemble– showcases it's 50th anniversary season by taking you on a journey of five decades of American popular music. Featuring UW's top instrumentalists, singers and dancers Can't Stop Dancin'! includes the best of pop, classic rock, Broadway, swing, jazz and more. You won't want to miss this evening of fun, music, and Badger spirit meant to be enjoyed by collegiates to grandparents and every generation in between...
...more
---
October 14 and 15
Madison Masonic Center
Sat: 11am to 6pm | Sun: 11am to 5pm

We`re counting the days until GeekCraft Expo Midwest`s Fall Mall, happening October 14 and 15 at the Madison Masonic Center! We had a chance to chat with Efrem R. Jasso of Geek Foundry LLC, maker of gaming accessories, about their unique items and the special secret exclusives they`ll be bringing this year:
GeekCraft Expo: For newcomers to your work, can you describe the types of pieces you create?...
...more
---
A rhinoceros rampages through a small town, shattering the peace. As the dwindling humans are besieged by the growing tide of beasts, one man struggles with his place in this new reality as his fellows transform, infected by a burgeoning ideology. Savagery is simpler than empathy; in this new world forsaking humanity is noble.
Thu, Nov 9 - 7:30pm
Fri, Nov 10 - 7:30pm
Sat, Nov 11 - 7:30pm
Wed, Nov 15 - 7:30pm
Thu, Nov 16 - 7:30pm
Fri, Nov 17 - 7:30pm
Sat, Nov 18 - 2:00pm
...more
---
Nov 18?–?Dec 16, 2017
7:30 am?–?12:00 pm
Monona Terrace Community & Convention Center
1 John Nolen Drive


Your weekly grocery trip has never been so full of holiday joy!

The Holiday Dane County Farmer's Market is located in the majestic Monona Terrace. This bustling market features more than 60 vendors and is your one-stop shop for all of your local food needs for the holidays!

The Market is open November 18, December 2, December 9, and December 16. We will not be open on November 25th.


...more
---
Sponsoring Hotels and Lodging in the Madison Area


...more
---
Through October 15

In 2014, a thirsty group of bartenders conceived Madison Cocktail Week to celebrate the city's ever-burgeoning breadth of quality beverage offerings.
The goal was to showcase the city's uniquely playful and inventive approach to Midwestern hospitality- sifting and winnowing, swaddled in a generous warmth, the best of the ivory tower and pub.
Today we're as excited as ever to connect our love of craft and creativity to Madison`s curious & vibrant community, amplifying our region`s collective voice in the global cocktail movement.
...more
---
Friday, October 13, 2017
University Theatre

One of the masterpieces of American drama is given fresh life in a modern production that stresses the timelessness of the themes of life, love, death and the meaning of community. Through the stories of two families in a small town, an immersive theatrical experience allows the audience to share in the sorrows and joys of life as depicted by Madison native Thornton Wilder.
ALSO
October 12, 2017 7:30 pm
October 13, 2017 7:30 pm
October 14, 2017 7:30 pm
October 15, 2017 2:00 pm
October 19, 2017 7:30 pm
October 20, 2017 7:30 pm
October 21, 2017 7:30 pm
October 22, 2017 2:00 pm
October 26, 2017 7:30 pm
October 27, 2017 7:30 pm
October 28, 2017 7:30 pm
October 29, 2017 2:00 pm

...more
---
Friday, October 27, 2017
2:30-3:30 p.m.
Memorial Union Theater
Have you ever been curious about milk production, the dairy cattle on campus, or the Dairy Science program at UW? This is your chance to moo-ve on down to the Dairy Cattle Center and learn more! The Dairy Cattle Center will be giving us a tour of the facilities and showing us the cows. It will be an udder-ly informative and fun time!

We will be meeting up at the front gate at 1815 Linden Drive at 2:30pm on Friday 10/27. This event is free, but please sign up to let us know you`re coming! Check out the Dairy Cattle Center site for more information.
...more

Ken Notes: This is a UW feature that few get a chance to see. Take this opportunity to bring the family and see why our cows like it here...
---
MMoCA Cinema
November 1, 2017 -

7:00pm

to

9:00pm
An American flight attendant experiences a rare night of bliss while on a layover in Paris, where she hooks up with a shifty nightclub bartender. Deluded about the strength of their connection, she quickly rearranges her life around him, refusing to let their one-night stand come to an end. As her lust crosses into obsession, her downward spiral becomes a vortex, engulfing everyone around her. Drawing on the psychosexual thrillers of 1970s, this hyper-stylized indie is saturated in lurid neon colors and a throbbing electronic score, set against icily analytical narration by Anjelica Huston.

MMoCA's Spotlight Cinema premieres critically acclaimed and award-winning narrative feature films.
Admission is free for MMoCA members and $7 per screening for the general public. Ticket sales begin at 6:30 pm in the museum's lobby. Curated by Mike King, Spotlight Cinema is a program of MMoCA's education department. The series is generously funded by maiahaus, Venture Investors, LLC, and an anonymous donor.
...more
---
November 10, 2017 @ 8:30 pm – 11:30 pm - $5
The Brink Lounge

,

Madison

,

WI
Blues, R&B/Soul, Rock group from Madison WI
Madison based band East Wash Jukes (EWJ) plays a wide variety of soul, rock, rhythm and blues covers by great soul and blues influenced artists. Featuring soulful singing, rhythmic interplay and a strong back beat performed over well known blues structures, the band strives to keep the music exciting and evolving. Their performances focus on these musical styles to create a varied playlist that live music fans appreciate and love to dance to!
...more
---
Friday, November 17, 2017
7 - 11 p.m.
Widely known for his program "Who Cooks For You", an eclectic music show airing Fridays at 2 p.m. on WORT-FM, The Real Jaguar can also be found behind the turntables at a host of area bars and clubs, spinning a variety of music for all palates.
Gabe "The Real Jaguar" has a love for music that is real and profound. His sets are eclectic, never boring, and always bring laughter and good times. You`ll be carried away by deep funk electronica one minute and then be bouncing along singing the words to a 80`s goofball number the next. Every time you think you have his set figured out, he`ll surprise you with a different direction you hadn`t thought of, but, it`s the right one. Funness.
...more
---
Fri, Nov 17 - Sun, Nov 19
Classical Guitarist Sharon Isbin delights with Chris Brubeck's jazz-influenced Affinity: Concerto for Guitar and Orchestra and Rodrigo's successful Concierto de Aranjuez, infused with nature sounds. Conductor John DeMain will also lead the Madison Symphony Orchestra in Copland's pioneer West-inspired Billy the Kid Suite and Falla's The Three-Cornered Hat, written for ballet.

About Sharon Isbin
Acclaimed for her extraordinary lyricism, technique, and versatility, multiple Grammy Award winner Sharon Isbin has been hailed as "the pre-eminent guitarist of our time."
Repertoire
COPLAND | Billy the Kid Suite
CHRIS BRUBECK | Affinity: Concerto for Guitar and Orchestra
RODRIGO | Concierto de Aranjuez
FALLA | The Three-Cornered Hat
...more
---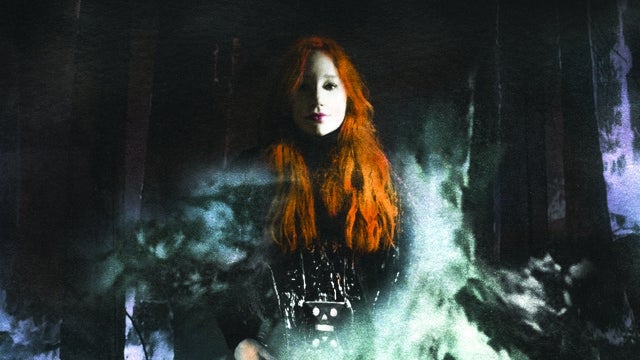 THU // OCT 26
Door: 7:00PM
Featuring: Tori Amos, Tori Amos: Native Invader Tour
This record may not be the one that Amos set out to make, but she is certainly the only person who could have made it. "It wasn't going to be a record of pain, blood and bone when I began," she says. "It wasn't going to be a record of division and conflict. But hopefully, it's a resilient record too."
...more
---
Sat, Nov 4
Capitol Theater: $10
This inspiring film, featuring an all African-American cast, is based on real people who fought in World War I. It tells the story of a fighter ace breaking through racial barriers to serve the nation and his return to the U.S. after the war.
This special screening is a longer feature film, which may not be appropriate for children and will not include vaudeville acts or door prizes.
...more
---
Peppa Pig`s Surprise!
Sat, Nov 11
Overture Hall: $39.50 - $59.50
Peppa Pig, the #1 Family show of 2016, is back with an action-packed live show featuring your favorite characters as life size puppets and costume characters in Peppa Pig's Surprise! Come join Peppa, George, Mummy Pig, Daddy Pig and more in an all singing, all-dancing adventure full of songs, games and surprises!...
...more
---
Supporting Restaurants and Pubs in the Madison Area
...more
---
The Wisconsin Union
Saturday, October 14, 2017
Noon-2:30 p.m.
Union South
Join us for gameday`s best tailgate, 2 1/2 hours before kickoff, every home football game. Just steps from Camp Randall at Union South, Badger Bash features Mike Leckrone and the full UW Marching Band, great food and fun for the whole family! Free admission and open to the public.
...more

Ken Notes: Join the "Professionals" at Union South...
---
October 27 @ 7:30 pm
$10 - $25
University Opera switches things up with a production that weaves together songs, arias and ensembles from Kurt Weill's best loved operas and Broadway shows. From Mahagonny to Street Scene to Lady in the Dark, A KURT WEILL CABARET juxtaposes the classic Weill landscapes of hardship, alienation, and pain with episodes of hope, redemption, and savvy comedy. As the show wends its way through a colorful panoply of comedy and drama, relationships form and dissolve between the 14 performers, mini-narratives come and go. The result is a stimulating, thought-provoking journey through the work of one of the most important music and theatre artists of the 20th century – an enriching and highly entertaining evening. David Ronis, director.
ALSO:
Sunday October 29 @ 3:00 PM
Tuesday October 31 @ 7:30 PM
...more
---
Friday, October 27, 2017, 8:00 PM
Venue: Barrymore Theatre
2090 Atwood Ave, Madison, WI 53704
The Moth presents the GrandSLAM, a battle of wits and words - fierce, hilarious, heartbreaking and all points between. Listen as ten StorySLAM champs tell tales of being out of their element: the freak, the foreigner dressed for the opera at the clambake, out of the loop, the only person in the loop, the voice of dissent, the lonely fool. Outsider, interloper, odd man out. The black sheep, the chatty monk, the juror with a doubt.

The Moth is dedicated to finding intriguing people to tell inspired stories. At The Moth StorySLAM, those people find us. On this night of the GrandSLAM, using words as weapons, they will compete to determine the first Madison Moth GrandSLAM Story Champion...

...more
---
Jeffrey Hatcher has adapted Frederick Knott's 1966 original, giving it a new setting. In 1944 Greenwich Village, Susan Hendrix, a blind yet capable woman, is imperiled by a trio of men in her own apartment. As the climax builds, Susan discovers that her blindness just might be the key to her escape, but she and her tormentors must wait until dark to play out this classic thriller's chilling conclusion.
Thu, Nov 9 - 7:30pm
Fri, Nov 10 - 7:30pm
Sat, Nov 11 - 7:30pm
Sun, Nov 12 - 2:00pm

Thu, Nov 16 - 7:30pm
Fri, Nov 17 - 7:30pm
Sat, Nov 18 - 2:00pm

...more
---
Alliant Energy Center
Friday, Nov 10, 7:00 pm
2017 finds ODESZA`s Harrison Mills and Clayton Knight on the precipice of a musical takeover with their third full-length album `A Moment Apart.` The relentless touring that followed sophomore release `In Return` gave way to prolific studio sessions, and the result is a 16-track album representative of ODESZA`s growth and maturity: weighted atmospheres, shimmering synth lines and familiar feelings of nostalgia, optimism and hope...
...more
---
Sat, Nov 18
Capitol Theater: $15 - $25
Your favorite men in red blazers are back and better than ever! Madison's Premier Men's A Capella Group is ready to sweep you off your feet with their musical talent. Starting in 1997, The Madhatters have entertained and wowed audiences with their goofy and fun performances. From classics by Seal and Lionel Ritchie to the newest Justin Bieber & Shawn Mendes hits, The Madhatters show is great for the whole family! Grab your tickets now for a fun-filled night of music with The Madhatters!
...more
---
Enjoy Wisconsin Football live at Camp Randall Stadium
Saturday, October 14, 2017
2:30 p.m.-midnight
Be part of the celebration of 100 years of Camp Randall Stadium when the Wisconsin Football team takes on Purdue.
...more

Ken Notes: Midnight???
---
Is He Dead?
By Mark Twain, adapted by David Ives
Directed by David Furumoto
Unpublished for over 100 years, Mark Twain's signature humor comes to life on the stage in this "new comedy." A young, talented painter (based on the real life Jean-Francois Millet) finds his dreams of marrying thwarted by debts and his lack of buyers for his work. Forced into desperate measures, he realizes that no artist is truly successful unless he is dead. Faking his own death, Millet develops a masquerade that causes hilarious complications as he tries to secure his fortune, get the girl, and triumph.
The cast features Josie Brandmeier, Alexandria Chapes, Seth Foust, Ana Gonzalez, Ben Jaeger, Erika Marks, Jack Morrison, Jared Paulin, Paul Urbanski, Brendan Walsh, and Sam Wood.
Produced by University Theatre (UW-Madison) at Ronald Mitchell Theatre, Vilas Hall, 821 University Ave, Madison
Performances: November 16 - December 10, 2017
Performance Times:
Thursday - Saturday 7:30 PM, Sunday 2:00 PM (no performances Thanksgiving weekend)...
...more
---
AEC Exhibition Hall
Event Website:madisonrockclub.org
11/18/2017 - 11/19/2017
More than a dozen vendors will be present to feature jewelry, fossils, rock specimens, beads and much more. The Madison Gem & Mineral Club promotes and encourage the study of mineralogy, lapidary arts, gemology, paleontology, and other allied fields.
...more
---
November 2 at 7:00 pm at Brink Lounge
701 East Washington - Madison
By Enrique Acosta
Directed by Meghan Randolph
The classic, tragic play gets a new spin in this feminist rock musical. A small ensemble draws on both modern and traditional storytelling methods to weave a unique version of the tragic tale of a woman spurned by her lover. In this Medea, our title character is a demi-god. We see how Jason and Medea meet, how they grow apart, and the disastrous consequences...but with one poignant, mind-blowing change from the original play.
This event is open to all.
...more
---
Soon visitors to Madison will be able to bring up online coupons for use in Madison. Promote your business to Tourists, EPIC Trainees, Badger Game Attendees, Students, Business Visitors, and so many more:
Buy One Get One
Out of Town Discount
Student/Senior Discount
Game Day Discount
Pay The Tip Discount 20%
Be Creative...
Each coupon will cost $50.00 one time for set up and will last as long as you would like. Just email Coupon@MadisonNotes.com the details, we will set it up call you so you can see the finished product, and if you like it will post it online and send you an e-bill.

Include in the email, Business, Discount or Promotion, expiration date if wanted and your contact info. You will be billed once the coupon is reviewed approved and posted. Coupons will eventually be available to everyone at MadisonNotes.com/Coupons....

...more
---
---
Wisconsin Veterinary Medical Association Annual Convention Event Locations Exhibition Hall Event Website: Event Phone Number: wvma.org/ Event Start Date: 10/12/2017 Event End Date: 10/14/2017
...more

Ken Notes: Welcome Vets!
---
Restaurants From:
The Greater Madison
Convention & Visitors Bureau
...more
---
A Generous Grant From WisconsinDevelopment.com...

If you would like to sponsor MadisonNotes
please call - 608.334.2174

Our Current Publications:
| | | |
| --- | --- | --- |
| WisconsinDevelopment.com | WDNGreen.com | WisconsinApprentice.com |
| DriftlessNotes.com | | MadisonNotes.com |
2017 Goals:
MadisonNotes will advocate for:
Destination tourism (Plays, Events, Concerts, Etc.)
Regional, National and Global recognition of our restaurants, hotels, and venues.
A visitor and business friendly transit systems.
The cooperative use of venues to support conventions and other major events.
Downtown living for adults, from millennial`s to seniors.
Business travelers to extend their stay into the weekend or return visits.
...more
---
...more
Start Week: 40 - Query String:SELECT * FROM cbtmnews WHERE `issue` > 40 and volume = 5 OR `issue` > 90 ORDER BY sortorder