---
A few Notes
And Thousands of Links
to Everything Happening in Madison
This Week
Regardless of why you were in Madison in the past, we want you to Come Back To Madison to...
Play. Work. Visit. Live. Party. Protest. Start a New Life. Retire in Style... MadisonNotes.com is a blatant attempt to share our community and all it has to offer with you. We are proud -- let us show you why.

If you do not receive MadisonNotes Weekly Please Subscribe HERE It is Free and we NEVER share our lists.
...more
---
April 21, 22, 23, 2017
Alliant Energy Center
Madison, Wisconsin
The Midwest Horse Fair is the largest 3-day horse fair in America. 300 clinics, seminars, and educational events are presented by some of the top horse professionals from around the country. More than 500 commercial exhibitors offer shopping opportunities and hundreds of horses make it the equine event with something for everyone!
...more

Ken Notes: If you see someone in a cowboy hat say WELCOME TO MADISON...
---
Presenting Paul Hindemith's When lilacs last in the door-yard bloom'd (text by Walt Whitman).
Sat April 29 (8 PM) and Sun April 30 (7:30 PM).
A rarely done work because of its difficulty, this is an outstanding setting of Walt Whitman's poem written about the death of Abraham Lincoln, and the train that carried his body to Springfield, Illinois. The work was commissioned by Robert Shaw in memory of Franklin Roosevelt, whose funeral train carried his dead body from Georgia back to Washington. The work is in memory of "those we loved."
...more

Ken Notes: A great weekend to spend on campus. Do we know how lucky we are to have such talent right here. Get off your couch and head to Madison to see the best music, dance, theatre and art right here...
---
Doors Open Madison is a free one-day event organized by Downtown Madison Inc.
This year`s event will take place on Sunday, April 23.
It's a chance to learn about the places that make Madison great.
Explore the one-of-a-kind buildings and businesses you might walk or drive by everyday.
...more
---
Friday April 28, 2017
7:30-9:30PM
Gates Open at 7PM
Young and old alike are invited to view the moon and other celestial objects through a multitude of different telescopes. The evening will begin with moon viewing only and will progress to different objects as the sky darkens. Activities include short kid-friendly presentations on the moon and other celestial phenomena, and a kid`s fun zone with educational games and prizes! Fun for the whole family!
...more

Ken Notes: Cool...
---
ACP is the nation's largest cost-free and alcohol-alternative campus celebration, and it is created for students by students. Through our 7 headlining events (Bucky's Urban Odyssey, Breakfast with Bucky, Red Talk, Badgers Chalk the Block, All-Campus Day of Service, Mad City Spotlight and Lake Street Bash), All-Campus Party celebrates the end of the school year, onset of spring and the enthusiasm of the campus community....
...more
---

Ken Notes: FREE - If you are not listed call 608-334-2174...
---
–Thu, April 27: Concert with Linda Oh and the Johannes Wallmann Quintet (Johannes Wallmann, piano; Linda Oh, bass; Russ Johnson, trumpet; Les Thimmig, saxophone; and Jon Deitemyer, drums). 8 PM, Fredric March Play Circle, Memorial Union. Free admission.

–Fri, April 28: Concert with the UW Jazz Orchestra, the UW High School Honors Jazz Band, and bassist Linda Oh. 8 PM, Music Hall. Ticketed: $15 adults, $5 students & children. Buy tickets here or at the door.
...more
---
Benefiting the UW Waisman Center
Date: Friday, April 21, 2017
The Wisconsin Football Spring Game will be held on Friday, April 21 at 6:30 p.m. at Camp Randall Stadium. UW Athletics is partnering is the UW`s Waisman Center, which is dedicated to advancing knowledge about human development, developmental disabilities and neurodegenerative diseases.
...more
---
Presenting "Après moi, le deluge" by composer Luna Pearl Woolf.
With the Concert Choir and Matt Haimovitz, cello.
and "for Paris," a world premiere for solo viola and choir by UW-Madison faculty composer Laura Schwendinger.
With the Concert Choir and Sally Chisholm, viola.
Beverly Taylor, Conductor

$15/$5
Click here to buy online or buy in person at the Memorial Union or Vilas Hall box offices. Tickets will also be sold at the door from 7 to 8 PM, night of show.
...more
---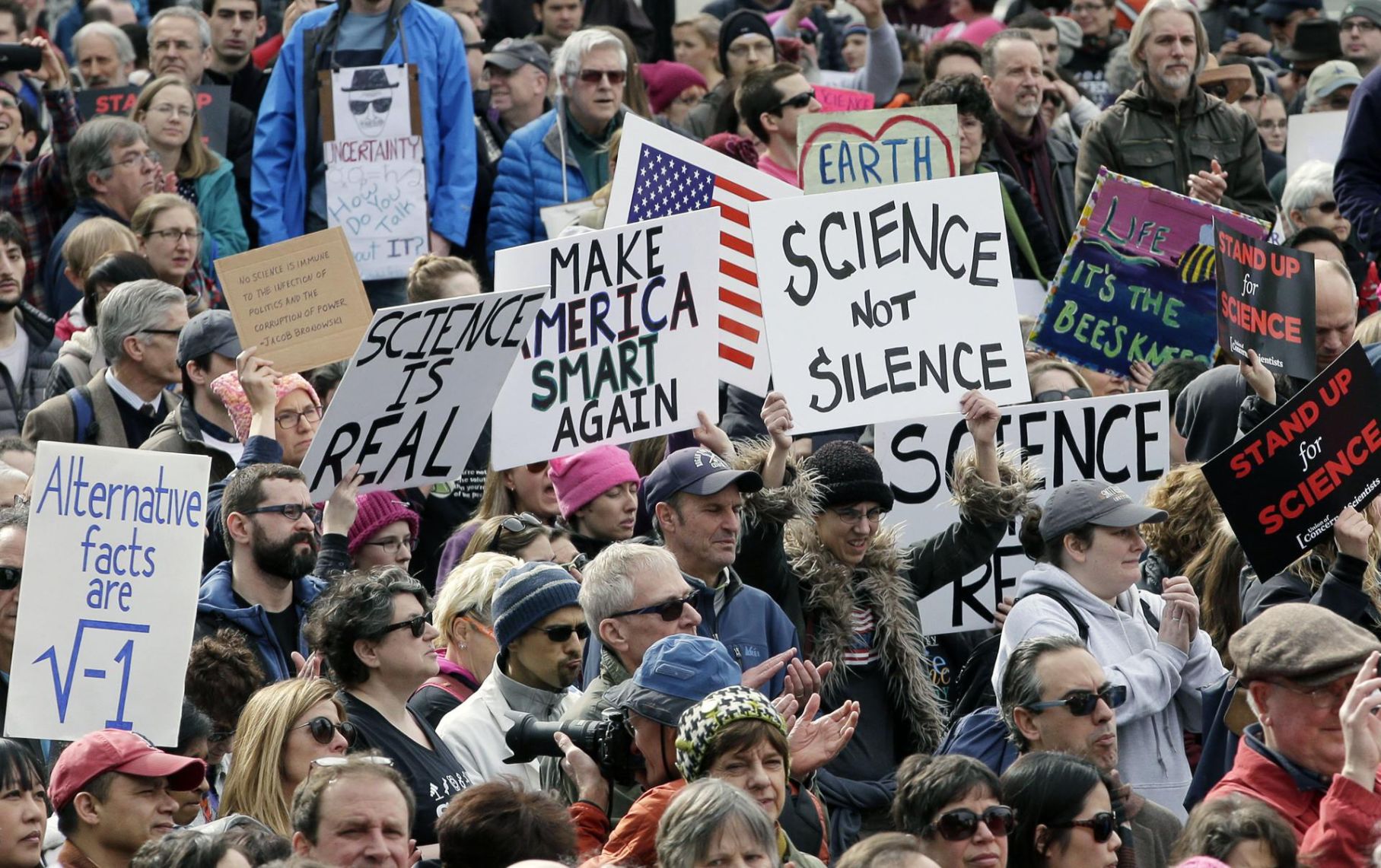 Scientists in Madison are preparing to join colleagues in more than 400 cities across the globe in a March for Science on Earth Day, April 22.
They are hoping that area residents who are not scientists will join them, said Dave Lovelace, a research scientist at the University of Wisconsin-Madison.
"This is not a protest," Lovelace said Monday. "It is a celebration of science."
...more

Ken Notes: You have to love a good Madison celebration... Please celebrate Earth Day anyway you feel inclined!!!
---
---
Featuring the Sound Out Loud Ensemble & Friends
Thu, Apr 20
Promenade Hall: Free
Sound Out Loud is a seven-member, new music ensemble based in Madison, Wisconsin. The group specializes in contemporary music from the early 20th century to the present, as well as commissions new works to be written for it. Having drawn inspiration from numerous performance ensembles (such as Eighth Blackbird, Silk Road, and the International Contemporary Ensemble), the group seeks to expand the realm of possibilities within the chamber ensemble repertoire through the implementation of experimental techniques, the incorporation of a variety of instruments and musical styles from the Middle East and Asia, innovative performance practice, and the use of live electronics. Along with other Madison-based musicians
...more
---
From the Promise Land to the Beech Boys not to mention Itzhak Perlman!
Rather than pick my favorites this week, check out the full list at the link! I would check out the free poetry slam....
...more
---
Date: Friday, April 21, 2017
Featuring music from Motown; sounds from the Big Band Era, including the music of Benny Goodman, Buddy Rich, and Doc Severinson; classic selections such as Gershwin's American in Paris; and music from two spectacular new productions of Broadway's Lion King and Fiddler on the Roof (a record-setting musical written by UW alumnus Jerry Bock).
...more
---
29th Annual Capital City Jazz Fest
April 28, 2017 to April 30, 2017
Recurring daily
Wyndham Garden Hotel
The 29th Annual Capital City Jazz Fest will present an unparalleled line-up of musicians from all over the country – the Bria Skonberg Quintet, Bob Schulz's Frisco Jazz Band, the Vache/Coots/Trick Trio and Stephanie Trick & Paolo Alderighi. There will be a Jazz Worship Celebration at the Fest venue, led by Bob Schulz's Frisco Jazz Band, at 9 AM on Sunday, April 30. Download the Fest ticket order form below. Seating at each Fest session is limited to 200 people at tables of 8. Get your tickets NOW!!
...more
---
The UW-Madison New Arts Venture Challenge is a campus-wide competition to encourage new thinking and innovative ideas. Students submit proposals and a group of judges (2017 judges: Jeff Breisach, Daniel Grabois and Norma Sober) review the proposals for creativity, innovation, success potential and added value to the arts. The four finalist groups present their ideas and compete for the first-place prize of $2,000 during this event. Second place includes three prizes of $500 each...

...The four finalists/groups (listed below) present their ideas on Friday, April 28 from 1:30-3:30 p.m. The presentations are free and open to the public and take place on the UW-Madison campus in the Plenary Room, Grainger Hall in the Wisconsin School of Business (975 University Avenue)...
...more
---
Sponsoring Hotels and Lodging in the Madison Area


...more
---
Star Gazing
Date: Friday, April 21, 2017
Location: Space Place, 2300 S. Park St.

Find out what objects are currently in the night sky and where to find them. Following the indoor presentation, we will set up telescopes outside, weather permitting.
...more
---
By the power of music, we walk cheerfully through the dark night…
A prince, a princess, a bird-catcher, and a host of other fascinating characters invite you into a fantastical world of charmed musical instruments, mystical rituals, and a quest for enlightenment and wisdom.
Written in the last year of his life, Mozart's sublime opera is part fairy tale, part adventure story, and all enchantment. Come revel in this glorious music that has been enjoyed around the world for over two centuries.
Friday April 21, 2017 8:00 PM
Sunday April 23, 2017 2:30 PM


...more
---
Join us in celebrating 90 YEARS of Dance at UW-Madison!

April 26-30, 2017

This year marks the Dance Department's 90th. Under the leadership of dance pioneer Margaret H`Doubler, UW-Madison became the first university to offer a degree program in dance in 1926. Join us as we celebrate this milestone!
Too many events to list. See the link...

...more
---
April 28, 2017 to May 7, 2017
Madison Craft Beer Week is an annual celebration promoting Madison`s thriving craft beer culture, enhancing beer knowledge and appreciation by sponsoring a ten-day (two weekend) countywide festival that attracts beer tourism, fosters knowledge of our regional brewing heritage, and serves as a showcase for the Madison area`s breweries, restaurants, pubs, caterers, retailers, entertainers, and other businesses with ties to the craft beer community. Craft beer lovers will have the opportunity to attend events ranging from beer dinners and food pairing to beer walks, bar promotions, brewery parties and plenty more!
...more
---
Help USRWA restore the Sugar River Wetlands State Natural Area during our series "4th Saturday" volunteer work days. In April, volunteers will help to continue removing invasive plant species (buckthorn, honeysuckle) and treating them with herbicide. It's a great event for all ages and abilities, and it promises to be rewarding, fun, and a great way to experience the outdoors.
Our goal in 2017 is to continue removing all woody invasive species on the west side of Military Ridge State Trail until we connect with a flourishing prairie nearby. It will be a tall task, but we believe it's possible with the help of our volunteers...
...more

Ken Notes: OK so I am moving to the Sugar River and it is my newsletter but hey what a great way to spend a Saturday morning. Also if you get to Albany and find me I`ll buy you a beer....
---
Supporting Restaurants and Pubs in the Madison Area
...more
---
Old Hollywood is the theme for the third annual Chazen Ambassador's Gala, which will be a night of fun and fundraising to benefit Americans for the Arts. The free event on April 27th at the Chazen Museum of Art will feature museum tours, performances by the a cappella group Redefined, the Slainte Irish Dancers and more. The Chazen will be transformed into a place where the magic of Hollywood comes alive. Partygoers are encouraged to dress the part.
April 27th
Date: Thursday, April 27, 2017
...more
---

8k Run • 2 Mile Walk
Saturday, April 29th, 2017 • 10:00 a.m. (CST)
Madison, Wisconsin
Not surprisingly, the idea was hatched over a couple of beers in late 1981 by three Badger loyalists at a campus bar. The three, Tom Grantham, Ken Sparks, and Rich Backus, wanted to raise money to support UW Athletics. As admirers of then- Athletic Director Elroy Hirsch, they asked his permission to name it the "Crazylegs Run" in his honor. Tom Grantham continues to serve as General Chairman on the Crazylegs Classic Executive Committee....
...The Crazylegs Classic has become a time-honored tradition of the University of Wisconsin, as well as a much anticipated event to kickoff spring in the Madison community. In honor of the 35th anniversary of the race in 2016, a list of 35 significant moments was created (click here to view).
...more
---
Monday, May 8th 2017
Doors: 6:30 pm / Show: 7:30 pm
$10
The Moth StorySLAMs are open-mic storytelling competitions that are open to anyone with a five-minute story to share on the night's theme.
When the doors open, storyteller hopefuls put their names in The Moth "hat". A half hour later, names are picked, and one by one, storytellers take the stage. The ten featured stories are scored by teams of judges selected from the audience. Each StorySLAM generates a StorySLAM winner. After ten SLAMs, the winners face off in our GrandSLAM Championships....
...more
---
April 22 @ 1:00 pm

-

4:00 pm

Spend a Day with Dad playing. Activites included: Inflatable's, Soccer, football, basketball, Harry Potter like Quidditch Camps, Live DJ, cookie decorating, SCOOPIE & Culver's Custard, MIddleton Library will be on site with button/pin making, Chick-fil-A samples, The COW, Len Mormino- Children's book author, and more to come.

This FREE event at KEVA Sports Center's utilizes the entire facility (130,000 sqft inside and out) will be available for multi-sport play, crafts, bouncy castles, food, beverages, games and more.

...more
---
THE UNDERPANTS by Carl Sternheim, adaptation by Steve Martin
Directed by Scott Cummins
Ronald F. Mitchell Theatre
Runs thru April 30.
More information on dates and show times at http://www.arts.wisc.edu
Group Sales (10 tickets or more) $10
Adult $20, Seniors (62+) $18, Friends of UT $16
UW Students ($13), Children (K-12) $10
...more

Notes: LAST WEEKEND!
---
---
Restaurants From:
The Greater Madison
Convention & Visitors Bureau
...more
---
A Generous Grant From WisconsinDevelopment.com...

If you would like to sponsor MadisonNotes
please call - 608.334.2174

Our Current Publications:
| | | |
| --- | --- | --- |
| WisconsinDevelopment.com | WDNGreen.com | WisconsinApprentice.com |
| DriftlessNotes.com | | MadisonNotes.com |
2017 Goals:
MadisonNotes will advocate for:
Destination tourism (Plays, Events, Concerts, Etc.)
Regional, National and Global recognition of our restaurants, hotels, and venues.
A visitor and business friendly transit systems.
The cooperative use of venues to support conventions and other major events.
Downtown living for adults, from millennials to seniors.
Business travelers to extend their stay into the weekend or return visits.
WDNGreen will advocate for:
DriftlessNotes will advocate for:
Brand Identity for the Region and our Products
"Driftless" Recognition at the State, Regional, National, and Global Levels
Regional Economic Development, New Jobs, and Training
Sustaining and Growing the Businesses in the Region
Tourism - Including Ag, Sports, Nature and Eco Tourism
Promoting Special Events in the Region
Agriculture - Especially Organic Farming and Products
Land Conservation and Use in the Driftless
Environmental Issues that impact the Driftless Region
A Legislative Agenda that supports the region in four States
WisconsinDevelopment will advocate for:
WisconsinApprentice:
On Hiatus Seeking Sponsors!
...more
Start Week: 15 - Query String:SELECT * FROM cbtmnews WHERE `issue` > 15 and volume = 5 OR `issue` > 90 ORDER BY sortorder